A Note from Brittany
I have a deep passion for people, leadership, health, wellness, dance, celebration, yoga, and my Eugene community.
I completed my 200 hour vinyasa, hatha, and hot Yoga Teacher Training in the summer of 2015 through the Zen Spot Institute and have continued to work towards my advanced 500 hour certification through the Zen Spot Institute and Sage Yoga and wellness. I am now certified in Yin yoga and have a passion to help others find balance within our very yang society. I hope to spread body, breath, mindfulness, emotional and environmental awareness with yoga.
I led my first international yoga retreat with Tanya Lexin (@yogeeny) in Nicaragua in 2017, and plan to host more retreats in the coming years. Stay tuned! I currently offer free community classes, private yoga sessions, meditation, and yoga. My belief is that in order to have a healthy organization/business/collective, we must start with ourselves first and spread that to the individuals within the business. We cannot pour into others without taking care of ourselves first.
Health is our greatest wealth!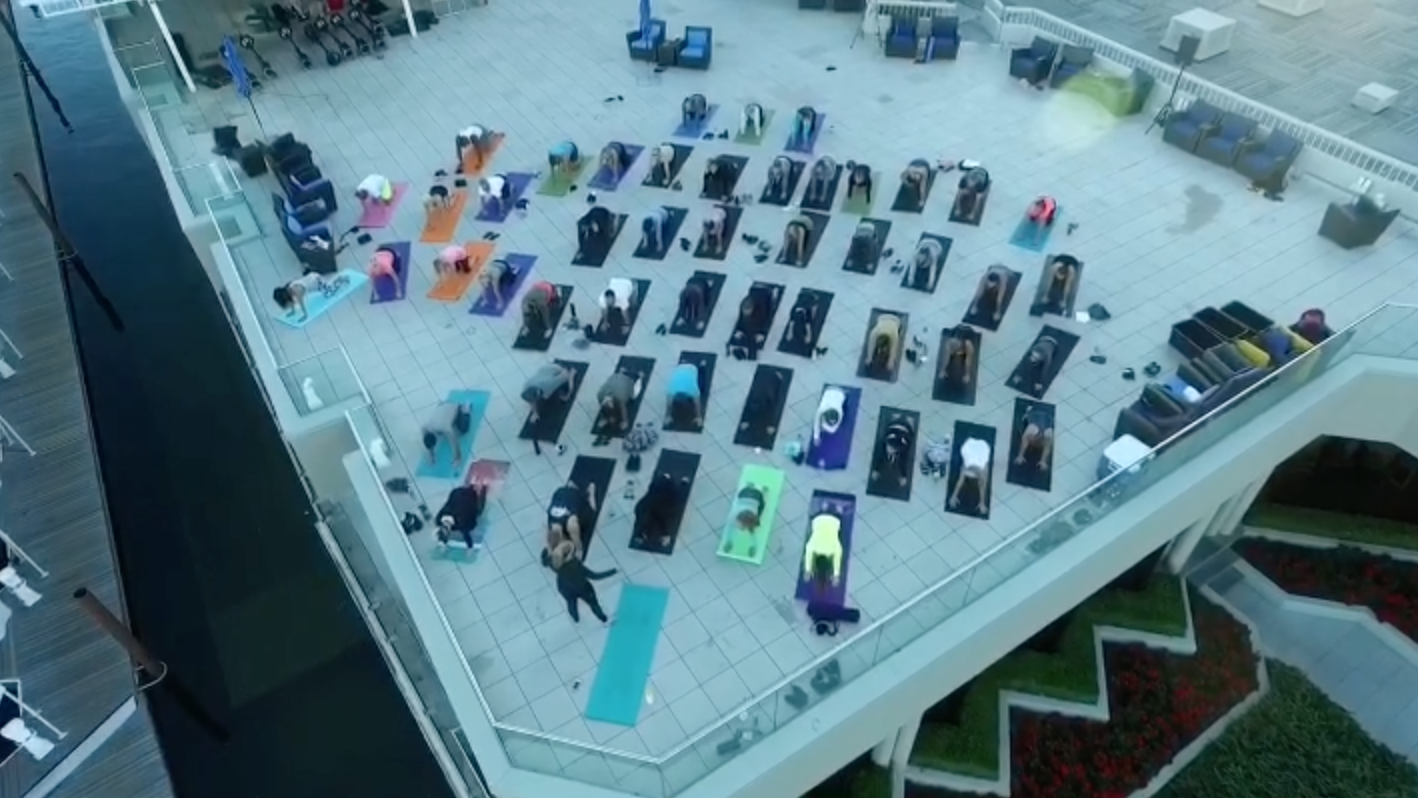 I currently teach at Lane Transit District conveniently right in their conference room. I also lead classes for 3 consecutive years for Dutch Bros Coffee Eugene, as well as the Dutch Bros. Coffee Franchise Summit meetings for up to 50 people at a time. If you are looking to bring yoga into your business, I would be happy to come to you and offer some classes! There is nothing more valuable than having healthy, calm, mindful, and aware individuals within a business. Your business is only as healthy as the people in it!
I am happy to come to your home to help you develop a regular home practice and sacred space. Reach out for more details!
Do you have a group who would like to practice yoga together? Perhaps a bachelorette party or ladies night? Perhaps friends or family coming from out of town? I am available to come directly to you!
I love to incorporate yoga and the outdoors! Stay tuned for some yoga hike announcements.
Coming soon in 2020! A Tropical Retreat Vacation. All retreats are intended to create balance and harmony within the self while living in gratitude, manifesting our desires and connecting with nature and other living beings.
Keep an eye on the event calendar or sign up here to get updates on pop-classes in the area!
RECOMMENDED READING:
View the full list of our favorite yoga books here:
Yoga faqs
Click on the questions below to view the answers
Q1. What is yoga?
Yoga is the sanskrit term for "union" and "discipline." It is said to be the union of breath, mind, and the senses. Yoga originated in India over 5,000 years ago. Patanjali states that the practice "becomes firmly grounded when cultivated properly and for a long period of time uninterruptedly." This is why it is called a practice. We must practice and continue this journey throughout this lifetime. My teaching continues to grow and transform, as well as my personal yoga practice. I hope to inspire you to develop and find a love for this ancient practice and carry it throughout your life.
According to Patanjali there are 8 limbs of yoga:
Yamas and Niyamas (personal ethical standards and self-discipline)
Asana (the physical postures of yoga)
Pranayama (breathwork)
Pratyahara (withdrawing from the senses or directing our attention internally)
Dharana (concentration)
Dhyana (meditation or contemplation)
Samadhi (a state of ecstasy or more importantly recognizing a profound connection to the divine and realizing an interconnectedness with all living things.)
Q2. Where did you begin your yoga practice?
My first experience with yoga was Kundalini yoga while I was earning my Bachelors of Science in Psychology at the University of Oregon. From there, I explored meditation and Hatha yoga. A few years after graduating from UO I discovered a local studio (thanks to a dear friend Angela Villa) and fell in love with hot vinyasa at Zen Spot Hot Yoga. Yoga is the first activity that has truly helped my body and mind. I have always had a passion for movement. Through dance, sports, Taekwondo and cheerleading, I endured physical and mental challenges. Yoga has unraveled some of the damage I did to my body and has opened my heart and mind to a truly divine path. Deep bows to my teachers Satyavani and Michael for encouraging me to do their teacher training through the Zen Spot Institute. I love you and owe so much to you for this beautiful path you have showed me.
Q3. How do I begin a yoga practice?
There are so many quality books out there (recommended reading list below), and online videos you can find! My true recommendation is to find a local studio where you live with good reviews and jump into a class. Don't judge your experience from your first class. Perhaps the studio offers class for beginners and that can be where you start. Many teachers also offer one on one's and that may be a good place to start, too. There is nothing better than opening up your social network to more conscious, non-judgemental individuals who love and support you. Deep bows to my sangha (community) at Zen Spot Eugene, Sage Yoga and Wellness in Boise, and other beautiful studios in Eugene.
Q4. Don't you have to be flexible to do yoga?
Absolutely not! The asana (physical postures) is only one part of the whole that makes up yoga. However, after a few months of practicing regularly (3-5 times per week), you will definitely notice increased flexibility! We all have to start somewhere, and why not start now? Your body, mind, and spirit will thank you.